Friday 15 June 7.30pm.
Wesley Music Centre,
20 National Circuit, Forrest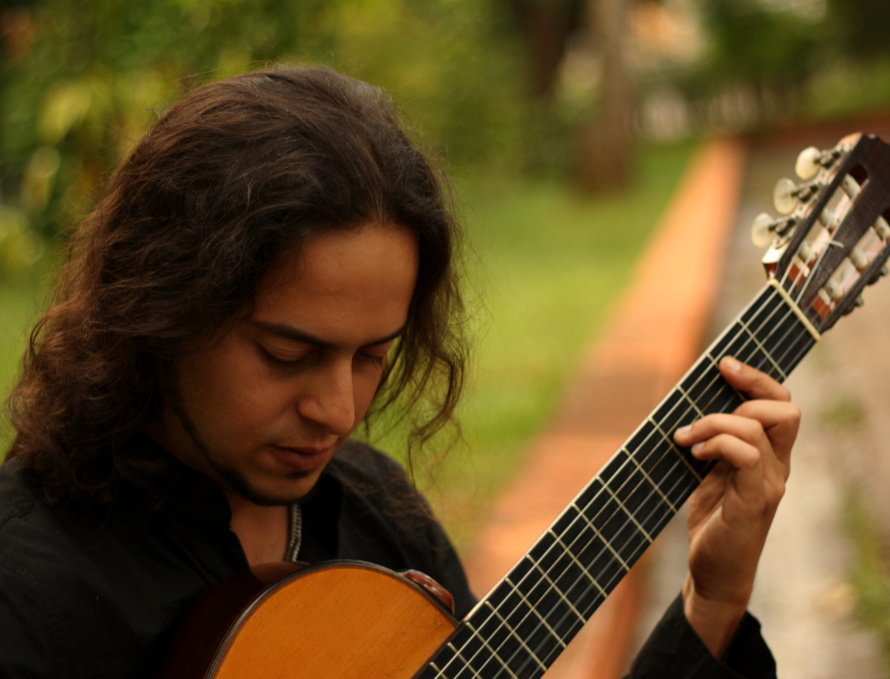 Canberra Classical Guitar Society
is proud to present
Chrystian Dozza – Guitar Music From Brazil
The extraordinarily talented Brazilian composer-guitarist Chrystian Dozza will present an entire program dedicated to Brazilian guitar music of the last two centuries. Divided into two parts, the first set contemplates consecrated composers such as Villa Lobos, Garoto, Dilermando Reis and Paulo Porto Alegre, who wrote and dedicated a new piece of music to Chrystian.
The second part is composed by Dozza's guitar works, influenced by sounds from all over the world and different periods of music history. From the English Renaissance through John Dowland's Pavan to Brazilian dances in Baião de Dois. From rustic dances of the British islands in Ella's Jig to the Progressive Rock in Broken Dance.
The program will give the audience an overview of the variety of Brazilian rythms such as Choro in Villa Lobos Choro Tipico, Bossa-nova in Duas Contas, Samba in Lamentos do Morro and the Brazilian Waltz in Se ela Perguntar.
Tickets
Adult: $35.00
Concession (Seniors & CCGS members): $25.00
Students (if aged 12-25): $20.00
Child less than 12yo: $5.00
Family (Good for 4 — 2 Adults and 2 Children: $75.00
Available at the door from 7.00pm or online at trybooking.com.
For more information please contact Dan Sloss at 0403 640 669, or email canberraguitar@gmail.com